---
Our Certified Collision Centre
What is Certified Collision?
Accidents unfortunately happen, and they usually aren't expected. If you experience a collision in your Subaru, how the damage to your vehicle is assessed and repaired can have a major impact of the life (and value) of your vehicle.
The Subaru Certified Collision Centre Program is designed to ensure that the repair facility has the proper training, procedures, tools, paints, parts, and equipment required to restore your Subaru back to its original factory form while ensuring that they work with Subaru Canada and a Subaru Dealership to properly calibrate and restore the safety features of your Subaru, such as Subaru EyeSight® Driver Assist Technology.
By ensuring your vehicle is repaired at a Subaru Certified Collision Centre, you are ensuring that the safety of your vehicle is not compromised from the collision, that your vehicle will retain its value into the future, and that it will continue to provide you with a great ownership experience well into the future!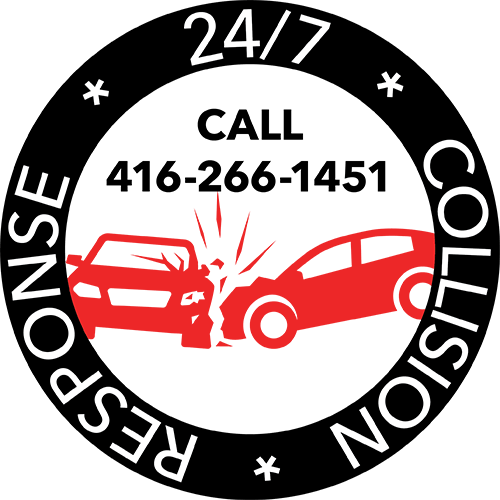 Call Us Anytime!
416.266.1451
We Are Here for You!
Collision Services | Roadside Assistance | Mechanical Breakdowns
Our emergency response team is ready to assist you 24-hours a day!
Why choose Carmen & Frank Collision Centre?
Carmen & Frank Collision Centre is a division of Scarboro Subaru. We are the same family you have trusted for decades to purchase, maintain, and repair your Subaru. We stand behind our work and guarantee quality. We have decades of experience working on Subaru vehicles and have factory trained technicians ready to inspect, diagnose, and repair your Subaru with Original Parts.
As a collision centre - we strive to serve our customers in ways that provide them confidence and security in their repair. We have invested in the latest, highest quality equipment for our repair centres and provided factory training to all our technicians to ensure that your Subaru gets repaired right the first time and you have never have problems with quality, rust, fading, or pealing. To stand behind this we provide a Lifetime Warranty on all collision and auto body repairs.
We have also invested in 24 Hour, 7 Day a Week, 365 Days a Year Collision Response services to ensure that if you are in an accident, you can simply call Scarboro Subaru or Carmen & Frank Collision Centre and have a trusted provider for all your collision needs including towing and roadside assistance anywhere in the GTA. We are also partnered with all the major